Abberley Competition Results.

Most successful Harvest Supper to date

Abberley comes 3rd in County 10 pin bowling Comp

Abberley YFC cook breakfast to raise money for Charity

Club enters for the 1st time.

Abberley YFC win the Junior Public Speaking Competition

Club comes 1st in Ballroom and Cheerleading

Carol singing at the village pubs and around the village

Chairman wins county award

Street dancers come 3rd at National

Charity money presented to St.Richard's Hospice
Welcome to Abberley Young Farmers
Welcome to Abberley YFC!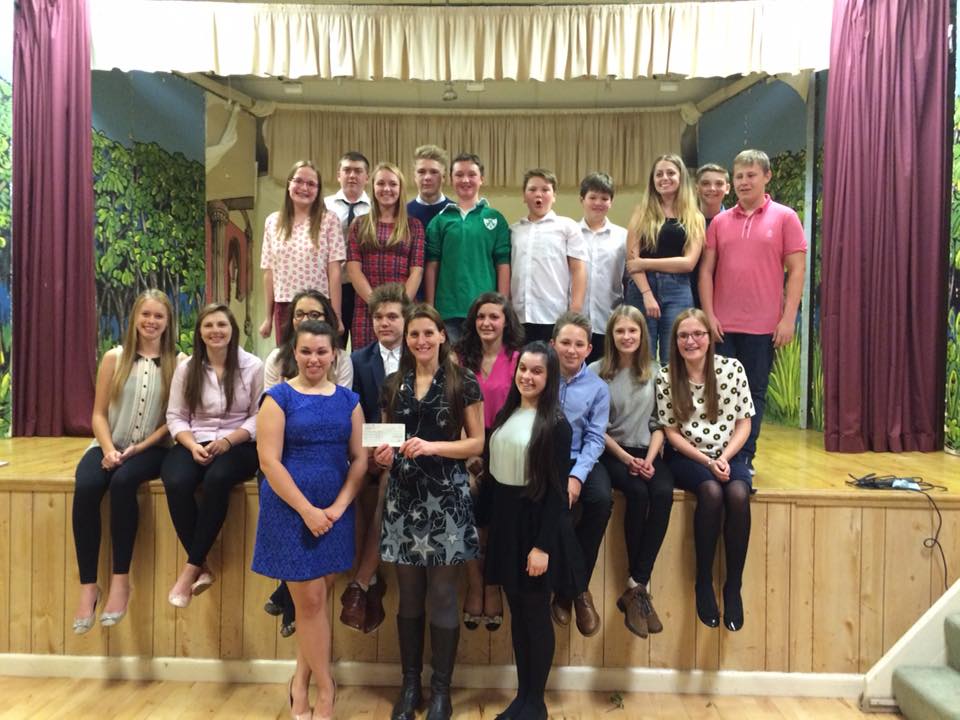 About Abberley YFC
Abberley is one of the youngest clubs in Worcestershire, and we pride ourselves on it! We are always up for helping out within the county at fundraisers and events. As a club, we try to enter as many competitions as we possibly can. We follow our club motto 'Have a go, you'll never know!' encouraging all our members to try things they have never done before, gaining new skills and finding it very enjoyable along the way.

This year Abberley have already gained fantastic results from competitions including:
Junior Public Speaking – 1st Place (13/12/15)
Junior Reading – 3rd Place (13/12/15)
Ballroom Dancing – 4th Place (13/12/15)
Stockman of the year (Junior team) – 3rd Place (24/01/16)
Stockman of the year (Senior team) - 3rd Place (24/01/16)
Choir - 1st Place (7/02/16)
County show- 3rd
Our age range is open to 10-26 years old. However, at the moment we have members ranging from 10-20 years old. We have a very varied program with something to suit everyone and are always open to ideas from our members. We meet every Tuesday 7-9pm mainly at Abberley Village hall.
We have worked to raise a lot of money for charity over the last few years. This year we are focusing more on raising money for the club, although in the past last year we have so far raised £365 for Acorns Children's Hospice.
This year we have chosen to raise money for teenage cancer trust, being close to our member's hearts, some having lost a close friend to cancer and it being such a great charity. We are also aiming to learn new skills like sign language and to be more involved with the community.

Membership prices for the year:
Juniors (16 and under on 1st sept 2015) - £40
Intermediates (21 and under on 1st sept 2015) - £45
Seniors (26 and under on 1st sept 2015) - £50
(Please bring membership forms directly to the club with the correct money, Please make cheques payable to Abberley Young Farmers)

We are always looking to welcome new members to our club so please contact us if you are interested!

Morgan James (Chairman) - 07934 682601
Bethan Moseley (Vice Chairman) - 07821 547274
Chloe Jukes (Secretary) - 07532 243159